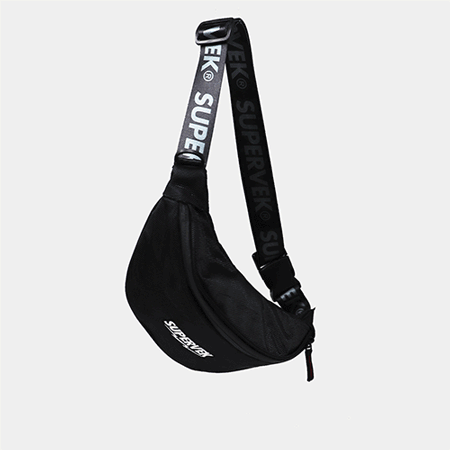 Supervek SLINGERS

Keep your pockets free,
It's time to Sling it!

Slingers a.k.a Fanny Packs are engineered to give you the ultimate everyday carry bag. 100% Made in India Slingers are versatile and can be worn as a bum bag, waist bag or cross-body bag

★★★★★
1500+ Reviews

View Collection
Designed for EDC
STAY SORTED
• Inbuilt wallet
• Mesh pocket 
• Quick access pocket
• Key clamp 
• Sunglasses holder
So that things stay where you put them & you don't waste time searching about.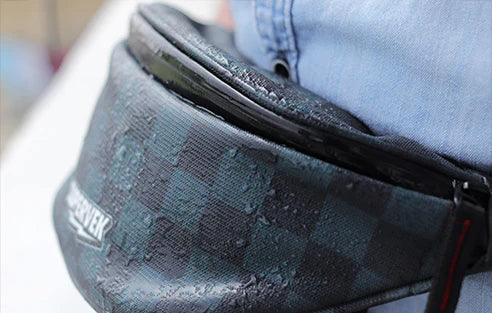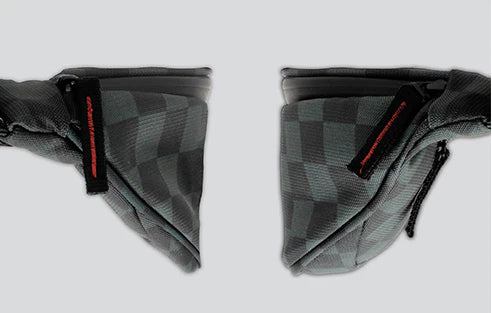 PERFECT FOR ACTIVE LIFESTYLE
ALL-WEATHER PERFORMANCE
Come sunshine or rain, or morning dew after a long night out, the weather resistant zips make sure that the weather stays out and your stuff stays dry, so you stay fearless and ready for the next adventure.
FITS MORE THAN YOU THINK
3X-PANDABLE
This "one of a kind" design makes it easy to handle and a comfortable carry even when stuffed to its max.
You have all the room for your knick knacks AND extra snacks.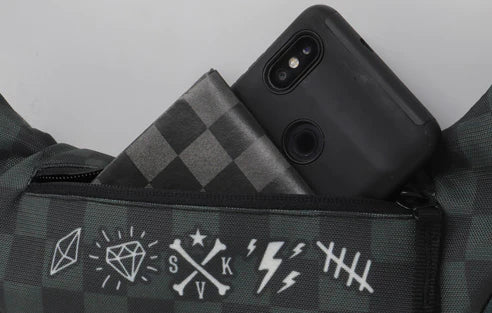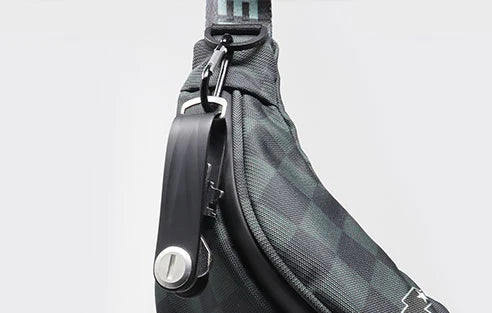 EASY ACCESS ZIP AT THE BACK
TWO WAY ACCESS
Convenient and secure easy access zip at the back. Now you don't have to fiddle around to get to your phone & frequently accessed things. A party trick so unique that it almost seems like magic.
HANG CAPS, KEYS OR SANITIZER
KEEP IT HANGING
D-ring can hook on anything you want!
from caps, sunglasses or sanitizer and customizations that stay close to your chest, it's up to your imagination what you do with it.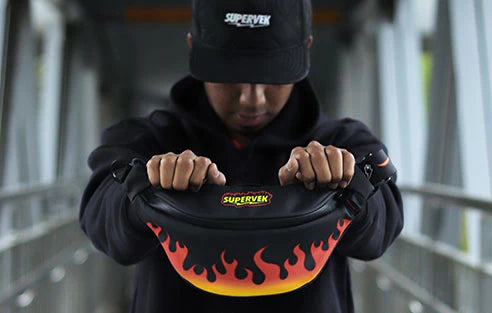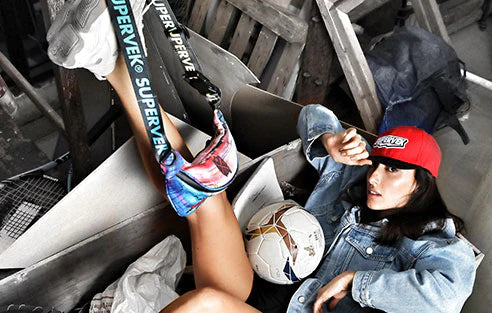 Life time warranty
BUILT TO LAST
Made with super durable Polyester, Polyethylene padding & Nylon strap. Quality fabrics and expert workmanship ensures that the slinger is a lasting companion in all the rough jolts, tumbles & slides of life, streets & skate parks alike.
THE CHOICE IS YOURS
CARRY IT YOUR WAY
Shoulder, waist or cross-body - the choice is yours. Vary your comfort on the go with buckle strap-adjust for that personalized fit,it becomes the perfect extension to your body either way.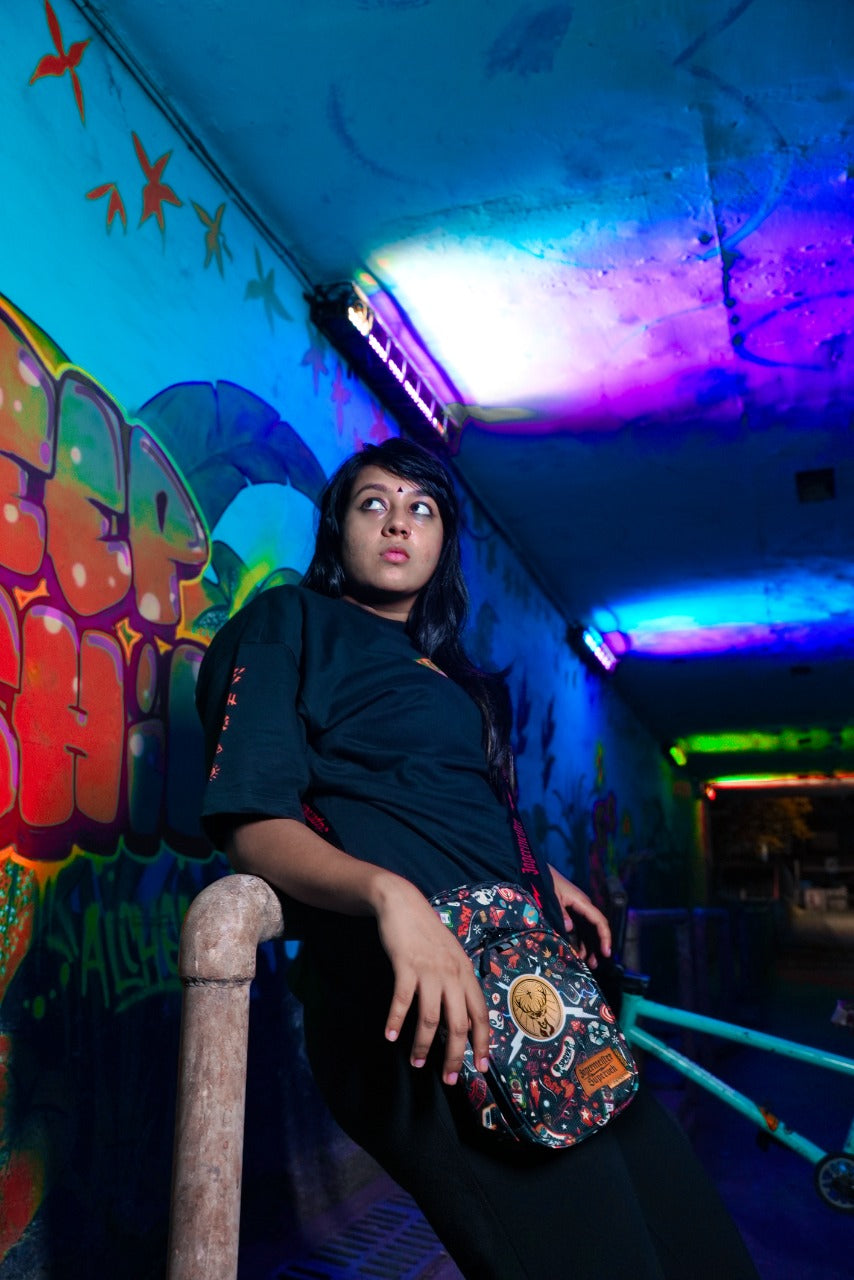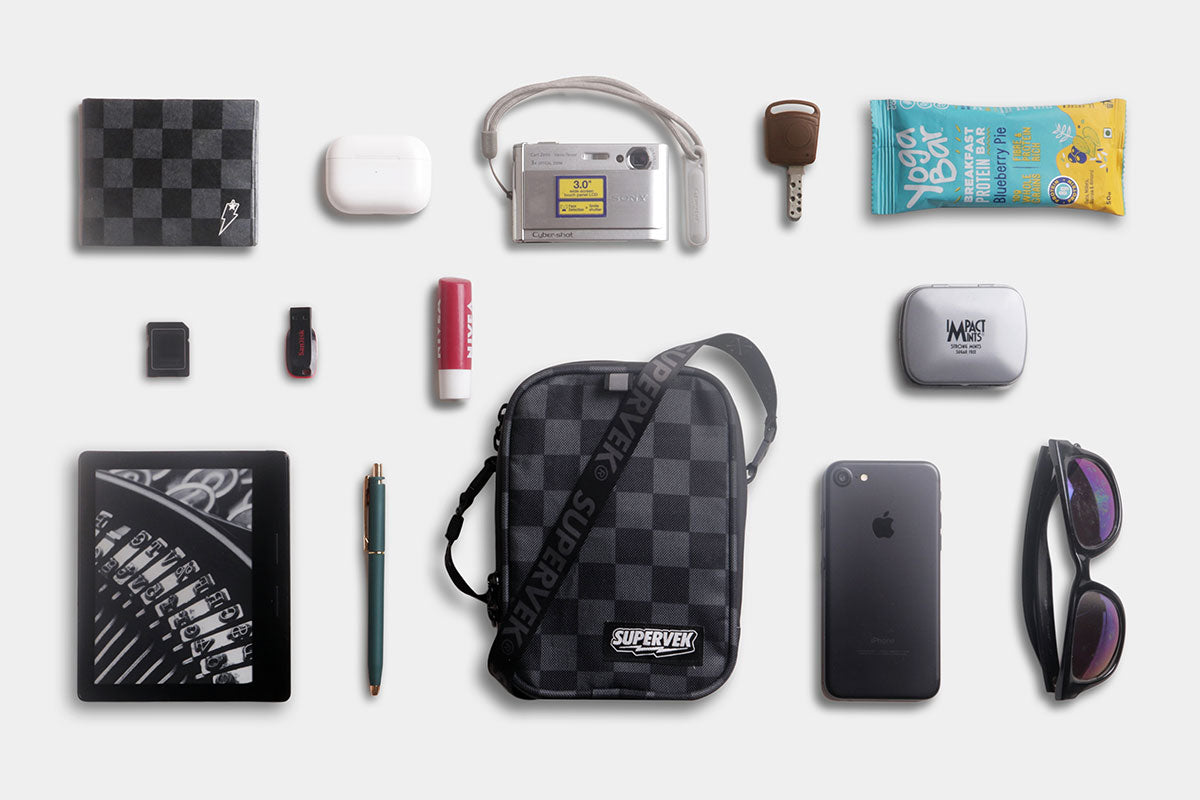 I was in the pouring Goan monsoon rain for hours at a stretch, and yet all my valuables we're completely dry and safe in my Supervek slinger.
Write some content about what they are saying about your store.
Write some content about what they are saying about your store.
Material
Yes, we ship all over the world. Shipping costs will apply, and will be added at checkout. We run discounts and promotions all year, so stay tuned for exclusive deals.
It depends on where you are. Orders processed here will take 5-7 business days to arrive. Overseas deliveries can take anywhere from 7-16 days. Delivery details will be provided in your confirmation email.
Shipping
You can contact us through our contact page! We will be happy to assist you.
Warranty
Write content to help your customers to better understand your products or policies.
Got more questions?
Email us - support@supervek.com
or